Frequently Asked Question
Beta V1.1.0
Last Updated about a month ago
The following is a listing of the updates released in the Countrpoint Cloud Platform (CP2)
Branch Classification
We have introduced the ability for you to group your branches by Region, Type and Size. As an admin user, you will now have access to the Branch Management module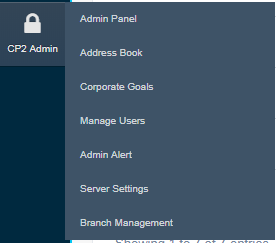 Entering into Branch management will give you a listing of all of your branches, and optional drop-down boxes to assign your branches to the various groups.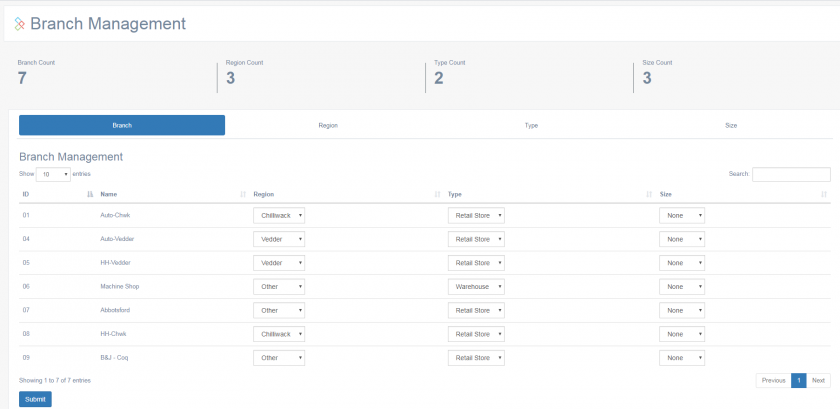 To create classifications, you can navigate into any of the Region/Type/Size headings to create new categorizations that can then be assigned to branches

Modified Flightdeck
The FlightDeck Dashboard has been modified to focus solely on performance indicators and allow you to filter what data is used to make up your Key performance indicators. The default view is a month to date total for all accounts under your control with comparatives to the same period last year.
The new features allow you to click on the 'Current View' tab to adjust that view

Clicking the punch-out will present you with the various filtering options available to you

This includes changing the current period being analyzed, the comparative period it is analyzed against, the specific branch or branches that are to be included as well as specific customers to be used. As you select the options and press the submit button, your dashboard indicators will be updated with these filters.
Enhanced Goals
With the migration of flightdeck to a more indicator focused model, the goals have been moved to their own subsection.

Navigating to the goals page will now present you with all of the current active goals applicable to your account

Clicking the name of any of the goals will present you with the goal detail, and clicking the View/Edit Goals link will let you add/maintain the goals
Pre-built Reports
Another piece of the old dashboard was the drill-down customer sales table. This has now been moved to a section that will be expanded on in future releases.

Under the report generator module, a new Prebuilt Reports sub-module is available. At the moment, the details sales drill-down tables is the only new report listed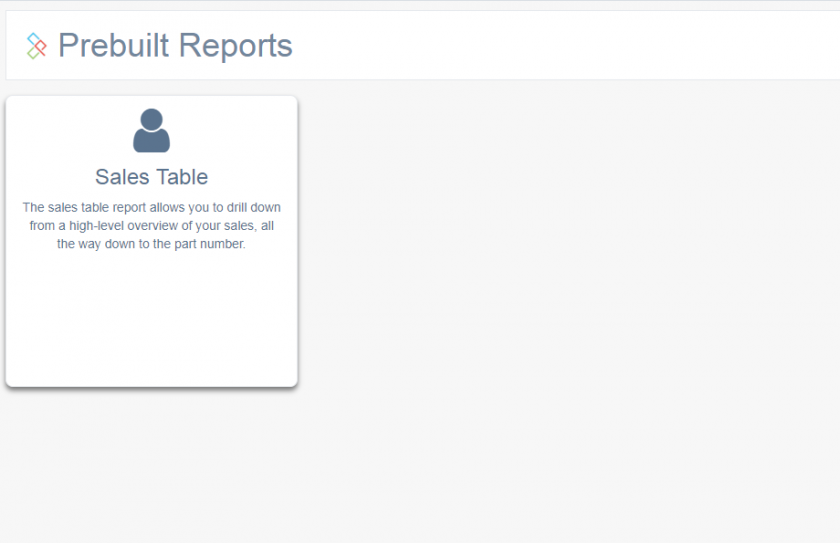 \
As feedback is received, custom reports will be placed here for user consumption.
Expanded Report Generator
The basic Sales and Inventory reports have had numerous new detail fields, as well as aggregate fields added. Some to note are First Item Sale, Last Item Sale, Total of current 12 months sales, Total of Previous 12 months sales, all price levels and transaction types along with numerous others.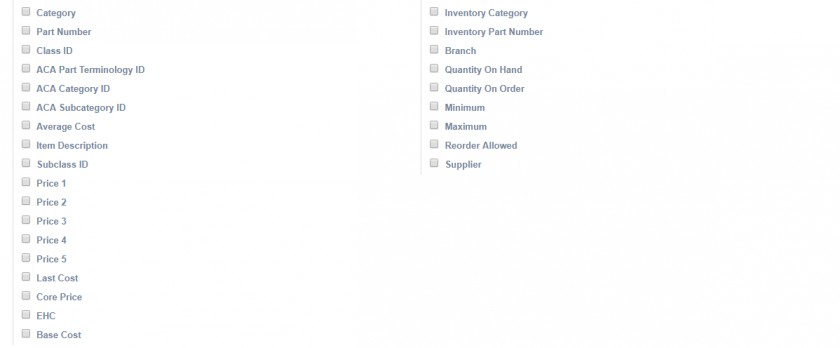 Overnight Reporting
The weekly and monthly emailed reports within CPMailer have been modified to compare the current week/month to the same week/month of last year.
CounterCRM
A minor addition to the CounterCRM module includes a new 'Monthly Sales History' graph that displays the customer's sales by month over the past 12 months with a comparison to the previous year

Sales comparisons have also been updated to represent a year-over-year comparison